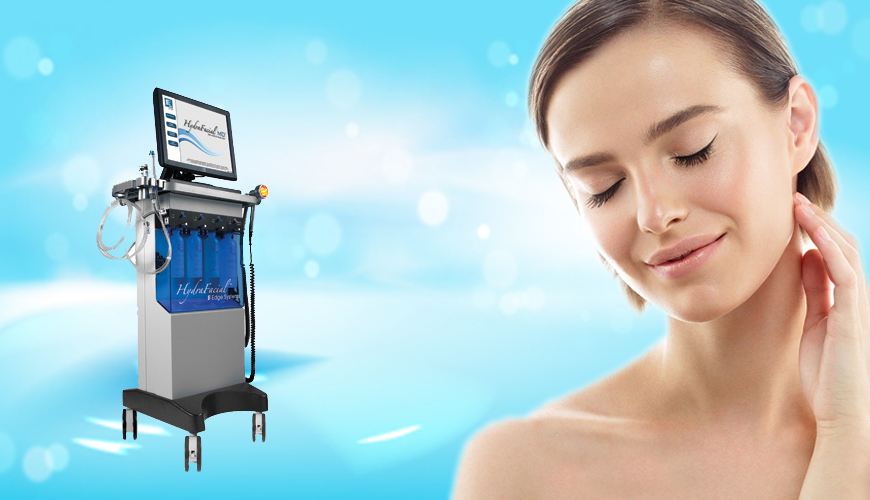 HydraFacial MD by EDGE Systems
The HydraFacial MD is a modern and therapeutic technique used at Skinsation for the treatment of acne, sun damage, or other cosmetic concerns. Our HydraFacial treatment combines soothing and invigorating spa therapies with advanced medical technology to achieve instant and lasting results. This treatment reduces sun damage, wrinkles, oily skin, rosacea, large pores and blemishes with five steps: Cleansing, Exfoliation, Acid Peel Extractions, Hydration, and Red and Blue Light Therapy (optional). Plus, by using vitamin-enriched serums and antioxidants, our treatment will leave your skin feeling healthy and soft! The HydraFacial MD is completely safe for all ages, skin types, and seasons (not ultraviolet-ray sensitive). Still unsure? We are happy to help! Book a free consultation or give us a call today for any inquiries or questions.
Note: The Red and Blue Light Therapy is included in treatment with additional charge.

---